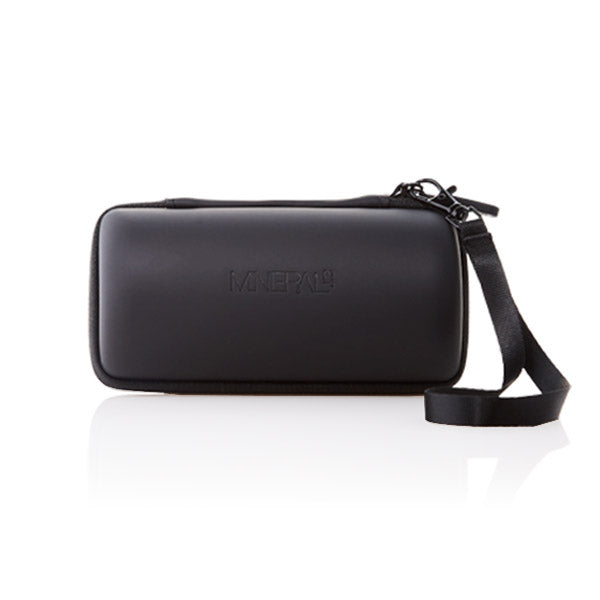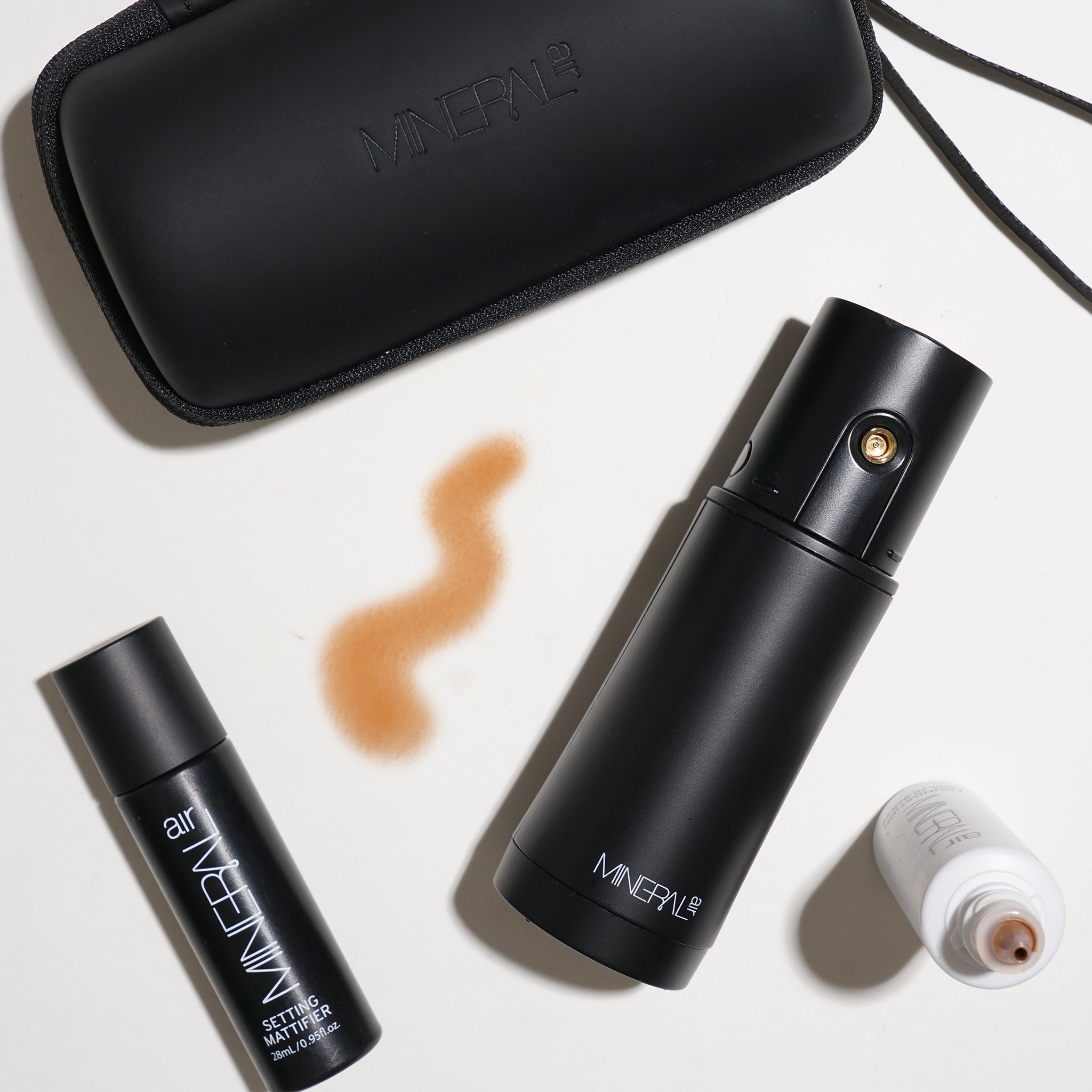 Carrier Case
---
DESCRIPTION
Keep your Mineral Air AirMist Device and makeup in this elegant, travel-friendly carrier case. Our Carrier Case fits up to one AirMist Device and two 10ml makeup.

Diameter: 3 inches Height: 5.9 inches
Material: 67% EVA, 12% PU Leather, 9% Alloy, 7% Terylene, 5% Other
* Products in picture not included in the case.