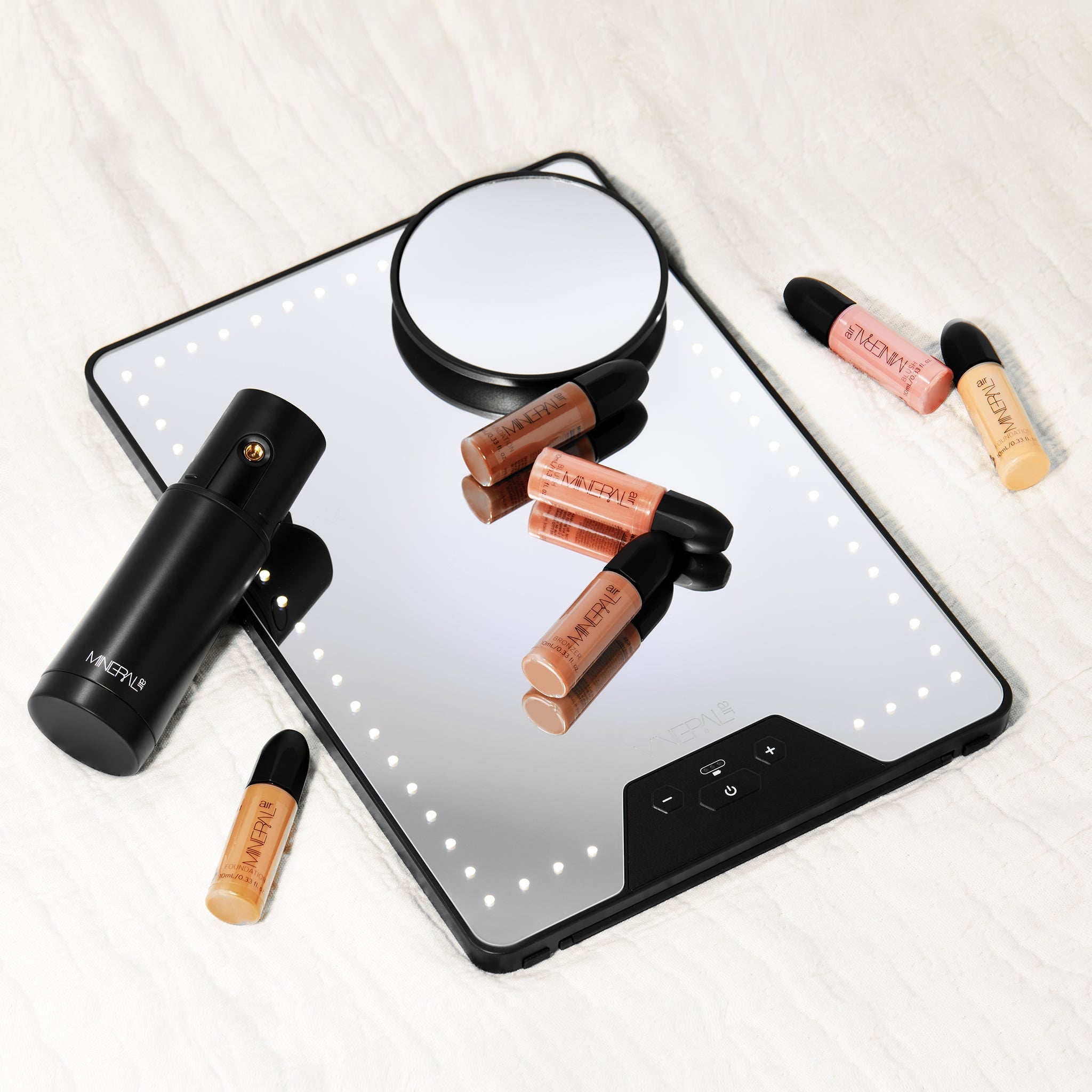 LED Vanity Mirror
---
DESCRIPTION
Get your beauty in focus. Now you can enjoy professional quality lighting and accuracy–both at home and on the go–with our portable, sleek and modern LED Vanity Mirror. A generous rectangle, it features five LED brightness settings, 30-minute auto-shutoff, built-in adjustable angle stand and a moveable, attachable, 4" diameter round mirror with 10x magnifying power for close application.


AT-A-GLANCE
5 lighting settings
CRI measurement of more than 90
Dimensions: 8.26" (L) x 11.81"(W) x 0.5" (T) - about a size of an iPad
Weight: 1.5 pounds
Built-in adjustable angle stand 
Moveable, 10x magnetic 4" diameter round mirror included
USB (cable included)
Automatic shut off
Travel case sold separately
What is CRI?
Color Rendering Index (CRI) is a measurement of how accurately a light source reflects true colors and is expressed in a range from 0 to 100. A higher CRI indicates a more accurate color reflection off of a face. While most LED-lighted mirrors have CRIs of 80 or lower, LED Vanity Mirror leads the industry with CRIs of 90 and above–creating the most natural color reflections available.